Are french drains mandatory in Quebec?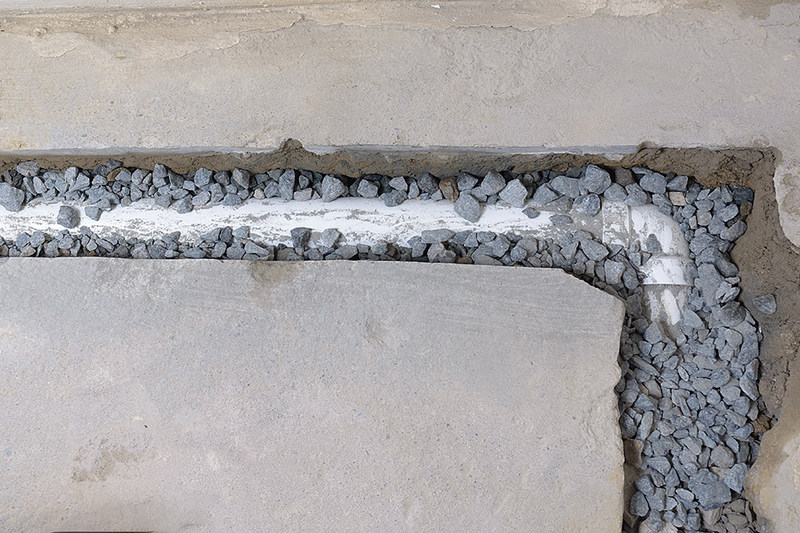 Representing the most effective system for evacuating moisture and excess water present in the soil in order to protect the foundation of a house, the French drain has been mandatory since 1955. The installation, work methods and materials used are now standardized and tend to evolve over the years.
A property that does not have a drainage system to run water around the foundation could potentially experience severe damage, such as large cracks in the foundation, mainly caused by water pressure.
Properties that predate the implementation of this law and that are still inhabited may not have this type of system. As their installation was not mandatory, many preferred to invest in other types of expenses. A foundation expert can easily perform an inspection to see the condition of your foundations. If, however, you have a French drain that dates from this period, it is important to note that the materials used at that time did not have the same level of protection as today, as standards and methods have greatly evolved. This is why an inspection is absolutely necessary. It could uncover significant deterioration or breakage that can lead to complications. Finally, keep in mind that the lifespan of a French drain is about 30 years, which is why it will be mandatory to replace it at one point or another.
What can cause damage to my french drain?
Regardless of the age of your french drain, there are many factors that can affect how well your drain works and can cause serious damage. If you notice that your neighbors are replacing theirs, it may give you a clue about how healthy yours are.
A french drain that was not installed properly
Since the installation of a french drain requires a number of mandatory steps, sometimes a poorly designed layout can cause significant damage. For example, a layer of stones that is not thick enough will allow particles of all kinds to pass through, which will eventually cause breakage. In addition, there is a depth to respect for the installation of the drain. If it's not deep enough, it could easily be dug up accidentally.
A french drain blocked by particles
Several types of particles are found in the soil and can become embedded inside the French drain, even with the presence of a membrane that creates a barrier between the drain and the earth or gravel. However, minerals and dust settle over time and are carried by the water to the drain. When a buildup occurs, it is common for these particles to clog the system, causing the French drain to no longer perform its primary function properly.
The french drain is at the end of its life
French drains have a limited lifespan which is normally somewhere between 15 and 25 years. Depending on the soil type in which it is installed, it will eventually be necessary to replace it. It is important to note that this intervention is the owner's responsibility and is part of the maintenance to be performed. Depending on the conditions in which the French drain is located, it will be necessary to replace it more quickly. This is the case in abundant vegetation - where roots can clog or break drains - or in terrain filled with ferrous ocher - where special installation is required to prevent the accumulation of ferrous particles.

Do not wait any longer before installing or replacing your French drain. It's mandatory to own one, and it could save you significant financial costs in the long run!


___________________________________


publié le 2022-01-11 par Radioactif